With the end of the Coast Amateur Rowing Association regular season, Dover Rowing Club secured the Novice Men's 4's CARA title with two wins from Jasper Mallet, Sam Pile, James Hale, Sebastian Steele who were coxed by Emma Oliver and Tony Burrows during the season, there was one win for Matty Tremelling, Ben Gomm, Dom Skeat, Peter Betts coxed by Chris Hall.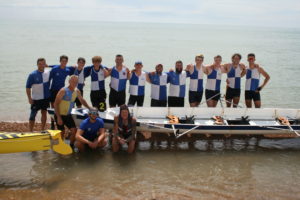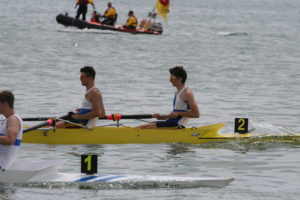 The Men's Junior Pairs was won jointly by Dover's Gomm and Skeat who share the title with Shoreham's Pair. Given the late finish to the season, and no row off dates set, both Captains agreed to share the title.
In the J16 Men's Quad 4's Mallet, Steele, Hale, Bo Corby and alternate Finn Cockerell coxed by Oliver and Burrows also ended the season tied at the top of the J16 event. The J16's combined with the J14 squad results secured by Corby, Josh Grassby, Ben Fagg, Alex McCardle, George Martin, Beau Everington-Nee coxed by Oliver and Burrows left Dover in second place overall in the Junior age group overall championship.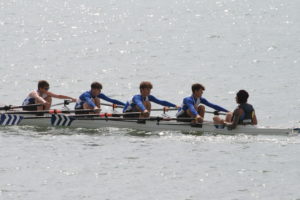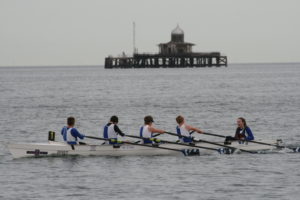 Jacky Silk is believed to have become the longest serving CARA President as she is completing her third season in charge. It has been a challenging period for CARA and the club and Jacky's hard work has been greatly appreciated.
Away from the coast, Dover's Southampton University contingent of Hall, Tremelling, Gomm, Skeat and Betts had focused on a successful Henley Qualification in the 8's Temple Challenge Cup. Southampton, minus an injured Halll, easily beat University College and Wolfson on the Wednesday, before being eliminated by the eventual winners ASR Nereus of Amsterdam, despite one of the fastest times of the day.
Dover RC are recruiting for next season. Anyone interested please contact the club via the Facebook page or Website.