Dover Rowing Club's Chris Hall and Tom Stothart were in a Championship row off decider for the Men's Junior Pairs competition on Saturday at Deal. Since returning from University mid season the Dover boys have been battling the Perry-French twins, Lewis and Bradley, from Herne Bay for the title. The two crews have maintained a good sporting relationship through the competition this season.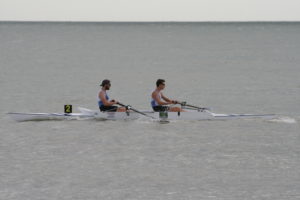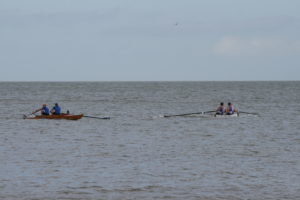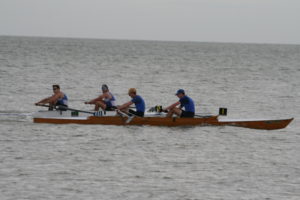 The twins got the better start and the Dover crew set about chasing them down. At the buoys the Dover crew's better course had given them a couple of lengths lead. The gap closed on the return leg and lead alternated with every stroke, one crew in front of the other. At the line it came down to who took the last stroke to drive them forward and sadly for Dover it was Herne Bay who took the win by less than a canvas at the line. Hall and Stothart would like to congratulate the Perry-French twins and also thank the club members and officers who have supported them this year.
It has been an excellent season overall for Dover RC with 15 wins coming from 8 crews across all competitions leading to 5 boats gaining promotion.
Anyone interested in learning to row, or returning to rowing, should contact the club via the website or Facebook page.