Our club rowing colours are Royal Blue and White quartered vests with a plain Royal Blue and Royal Blue undergarment.
Please speak to the Secretary prior to placing any kit orders as we may have a few items in stock at the club.
Club kit supplies are available from Godfrey with whom we can achieve a discount on club kit if we bulk order.  Bulk orders are made by the Secretary of the club – please see the notice board in the boathouse for any ongoing orders or speak directly to the Secretary. You can order directly, although it will be more expensive.  To see this collection click the link – Godfrey Club Kit
Hugga also supply a range of club Rowing Kit. To view the collection click the link – Hugga Club Kit
Nylon type vests are bulk ordered from Ron HIll by the Secretary.
Club Ties – £12  (available from the Hon Secretary)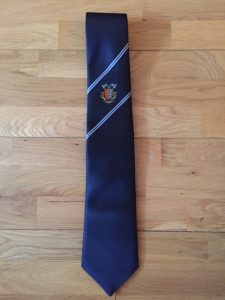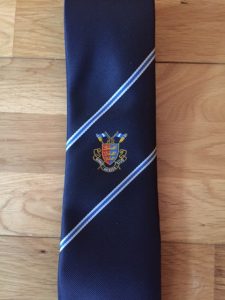 Mens Blazer Badges £5 (3cm x 3cm approx)
Ladies Pin Badges £3 (2cm x 2cm approx) (available from the Hon Secretary)