Dover rowers Matilda 'Jo' Johnson and Maria West-Burrows were in action in the World Rowing Coastal Championships held at Victoria Harbour in Hong Kong. With the UK qualifiers cancelled earlier this year, Johnson and West-Burrows were chosen as GBR1 based on their performances in previous British and World Championships.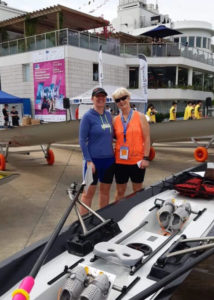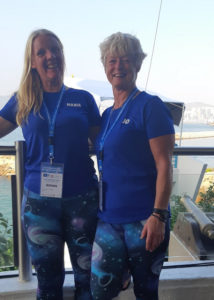 The crew, who have a combined age of over 100 years, had to adjust to the hotter and more humid conditions in Hong Kong. In qualifying Dover's finest had to race over the 4 km course, completing 6 turns and starting with a flat out charge to the first buoy over 1340m. Springing out of the congested turn the pair found themselves in mid field needing to move up to grab a qualifying spot for the A final. Caught behind FRA5 the Ladies had an issue with grip due to the moisture in the air. On the long sprint home to the finish they were unable to catch the top 8 coming home as the leading GBR crew in 11th place in a time of 23 mins 38.70 secs.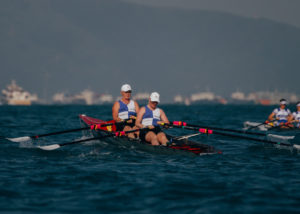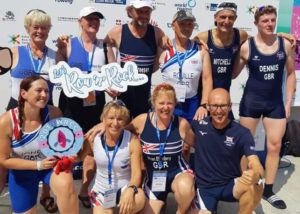 Day 2 saw the the Dover Double in the B Final also run over the 4 km course. The conditions were more coastal than last years finals which suited the Dover crew better. At the turn Dover were behind FRA5 and HKG4 with Dover edging closer at each turn. In the long sprint home their pressure began to tell as they broke HKG4 clawing back 26 secs from the 3rd timing point to the finish. They closed rapidly on FRA5 just dipping out and coming home in 7th, in a faster time than the heat of 22 mins 44.45 secs. Overall the ladies were pleased with their overall world ranking of 23 and being the highest ranked GBR crew in their event.