Dover Rowing club had an excellent start to the CARA season at Hastings and Bexhill regattas securing 5 wins, both Junior Aggregate trophies, demonstrating a growing squad depth, and a coxswain award.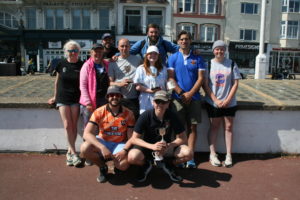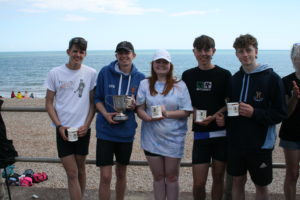 Junior Aggregate points at Hastings were secured by Tom Stothart's Junior Sculls win where he bettered Chris Hall who took 2nd; Kevin Ulyatt, Eddie Briggs, Matt Barnett, Brendon Ulyatt coxed by Freya Emmerson 3rd place in the Men's Junior Fours; Junior Ladies crew of Maria West-Burrows, Marie Cockerell, Holly Hannington, Freya Emmerson coxed by Sara Scrivens coming home in 4th in a tight race.
At Bexhill the Junior squad was supplemented by the rising Novice Crew Sebastian Steele, Finn Cockerell, James Hale, Jasper Mallet coxed by Emmerson who took 1st place in their first Men's Junior Fours race with K Ulyatt, Jon Cook, M Barnett, B Ulyatt coxed by Scrivens securing 3rd. Hale and Mallet further contributed with a 2nd place in the Junior Pairs race with Steel and Cockerell in 4th. Stothart took his second win in Junior Sculls meaning that he would rise to Senior status next year, Hall finished 3rd . West-Burrows, Emmeline McArdle, Emmerson, Ella Day with Stothart coxing come 7th after gambling on the outside water on the return leg of their race.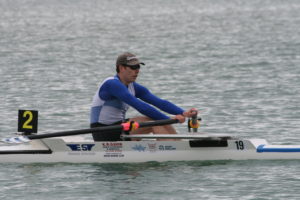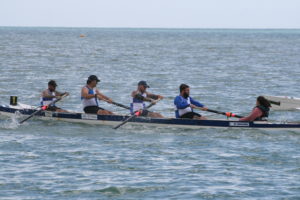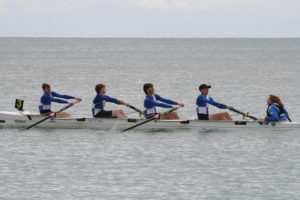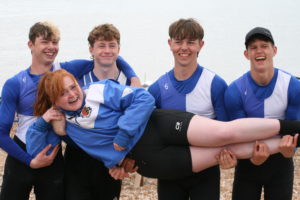 Steele, Cockerell, Hale, Mallet coxed by Emmerson blasted off the start both days taking wins in the Novice Men's 4 with wide winning margins. These two wins saw the crew progress to Junior level and help them secure three wins overall. Dover's second Novice Men's crew of K Ulyatt, B Ulyatt, Jamie Smith, E Briggs coxed by Scrivens took 7th at Hastings and with Smith replaced by Matt McArdle and Stothart coxing 6th at Bexhill. Novice Ladies saw Canelle Ulyatt, Marie Cockerell, Holly Hannington, E McArdle coxed by Jo Johnston taking 5th place in a tight group finish at Hastings, then coxed by Emmerson at Bexhill in a large field coming home 6th. Emma Sawkins made a debut in a composite Novice 4's crew crossing the line in 8th .
Stothart and Hall combined in the Senior Pairs both days in their first season at the top level, taking 4th each race.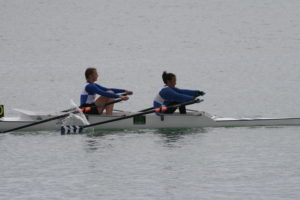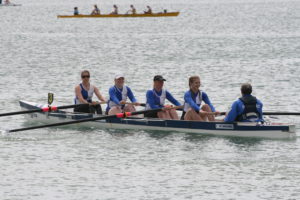 Dover's youngest rower Sara Scrivens took 3rd in a u14 composite and 5th with West-Burrows in the Ladies Double Sculls at Hastings. Scrivens and Day raced in the Double Sculls at Hasting taking 8th .
The Veteran 40 plus were unlucky when a broken rigger prevented the crew of K Ulyatt, Barnett, Smith, Cook coxed by Scrivens fully competing, still coming home 3rd . Cook replaced Smith at Bexhill and the crew was coxed to 5th place by Emmerson.
Jo Johnston's start in the Ladies Sculls event at Hastings was hampered by an early collision. However, she was able to push on, racing to the line to take 5th .
The experimental mixed 4's race saw Cook, M Cockerell, West-Burrows, Briggs coxed by Emmerson finishing in 7th .