Dover Rowing Club had a winning start to the CARA season at Bexhill's Regatta. In the Under 16 Quad race Josh Grassby, Bo Corby, Ben Fagg, Beau Everington-Nee coxed by Sara Scrivens got a great start in the straight one kilometre race, pulling out a length lead by 500m. Heading into the last 200m the young crew came under pressure from Bexhill's crew but, with Scrivens driving them on, the crew held their lead to the finish.
Scrivens worked hard during the Regatta supporting Dover and several non-Dover crews with coxing.
Scrivens rowed with Henry Cox, Artie Everington-Nee and Worthing's Henry Fraser coxed by Maria West-Burrows where the young crew took second in J14. There was a third place for Scrivens in a composite crew in the J16 Ladies race.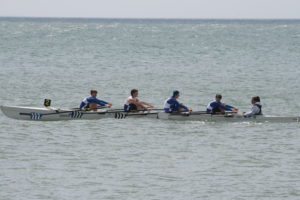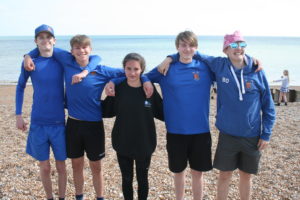 Jasper Mallet started powerfully in the Novice Men's Sculls. Leading the whole race Mallet calmly handled a late charge from a Shoreham Sculler, and secured progression to Junior level with this his second Novice win. Cameron Mackintosh came home in fifth.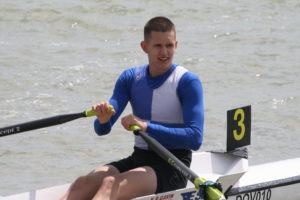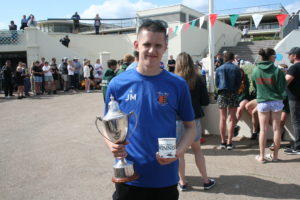 Mackintosh and Mallet raced were joined in the Junior Senior 4's by James Hale, Will Coleman coxed by Freya Emmerson. Dover's crew got a good start and were initially vying for the lead. By the turns they were second with two crews within two lengths. The pursuing crews closed down Dover in the last quarter of the race before Dover dug in and lengthened their lead to take second. The same crew raced in the Men's Senior 4 coming home in fourth.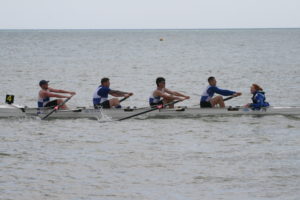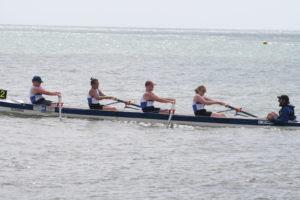 In the Junior Ladies 4's Emmerson, Nikki Leggatt, Holly Hannington, Emily Harvey coxed by Jason Cunningham raced in a very competitive division. Dover's crew got a strong start and found themselves fighting for second running to the turn. Coming out of the turn in third they tried to claw back the second placed boat but ran out of water at the line.

In the Master 50+ Amanda Punton, Kaz Morrison, Maria West-Burrows, Duncan Taylor coxed by Emmerson got a little caught at the start and found themselves chasing the field. Through the turn they gradually closed moved up to take fourth at the line.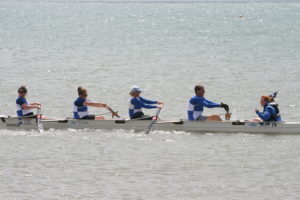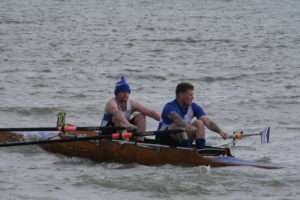 In the Novice Ladies Four saw two Dover crews, Punton, Morrison, Izzy Balwin, Lee-Anne Finnis coxed by Emmerson raced Lily Stafford-Edwards, Leggatt, Hannington, Harvey coxed by Cunningham. The better start was made by the Cunningham coxed crew with Emmerson's catvhing a little in the chaotic start in the large field. Cunningham guided his crew to fifth with Emmerson working up from twelfth up to eighth place.

In the open mixed fours Emmerson, Cunningham, Balwin, Coleman coxed by Mallet raced Stafford-Edwards, Brendon Ulyatt, West-Burrows, Mackintosh coxed by Hale. Hale's crew had the better race coming home sixth with Mallet's coming home in ninth.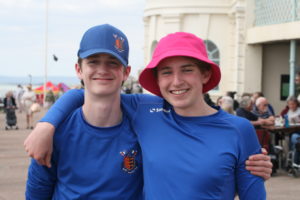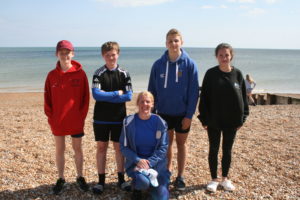 Outside lanes impacted the Senior Men's Pairs and Men's Double Sculls with Hale and Mallet taking seventh in both races. Coleman and Mackintosh finished eighth and tenth.