Dover Rowing Club had three crews competing in the 64th South Coast and Junior Championships held on Southampton Water. Sebastian Steele, Sam Pile, James Hale, Jasper Mallet coxed by Freya Emmerson were racing in the Novice Championship. In the straight 2 km race of the Championship format Dover's crew took an early lead in their heat and moved clear of the field focusing on length and power in a choppy mid-course. The crew comfortably qualified for the final maintaining their lead to the line. The Novice final saw stronger competition put pressure on the young crew. Dover moved to third at the half way point and, driven on by Emmerson, made their move with 500m to go closing and passing the 2nd place crew. Despite continued pressure Christchurch's leading crew managed to hold them off by a length at the line.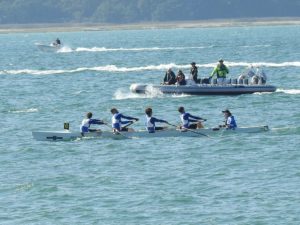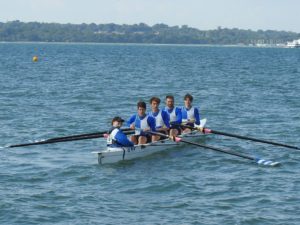 The Ladies Junior squad of Marie Cockerell, Heather Corby, Maria West-Burrows, Krista Davis coxed by Nick Bailey had hoped to progress to the final. The heats didn't go their way as an errant line by the Southsea crew led to contact with BTC's boat pushing both crews into Dover's racing line, pushing them to the side of the lane. With Southsea disqualified, Dover Ladies came home 5th.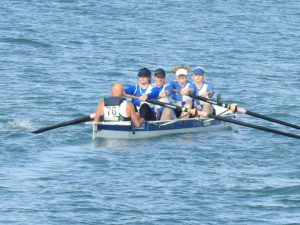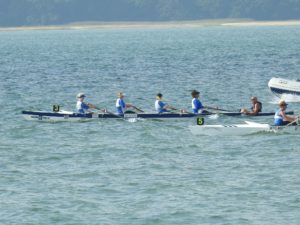 The J16 Quad Boy's championship saw a tired Steele, Hale, Mallet joined by Bo Corby with cox Emmerson. The impact of the previous heat and final was clear from the start as the crew were unable to challenge as the 1km race progressed, leaving them to come home 4th at the line.